October 24 - John & Amber Hyde Wedding
Annie was precious (of course) in this adorable vintage
velvet dress that Mommy found! (more pictures below)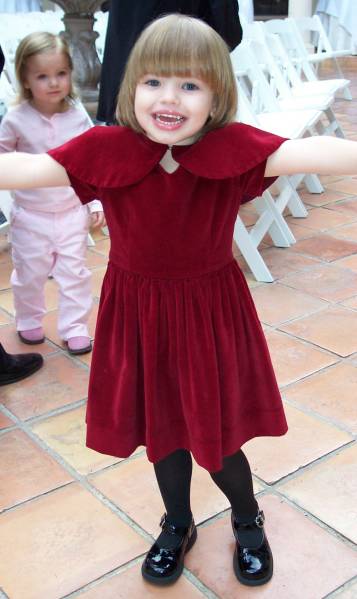 A week before the wedding, we tried on some dresses to choose from.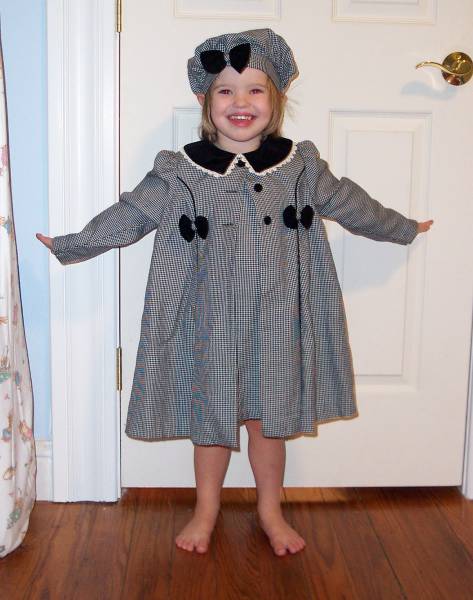 Daddy was all decked out as a Groomsman.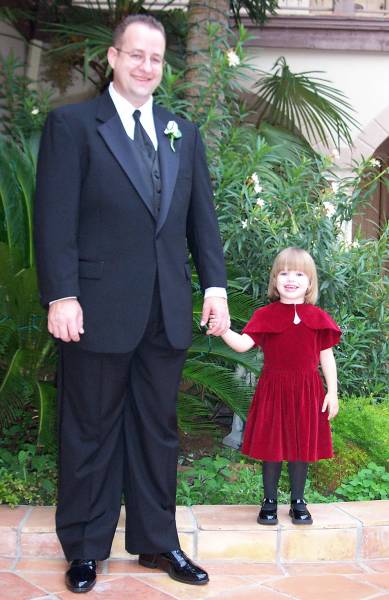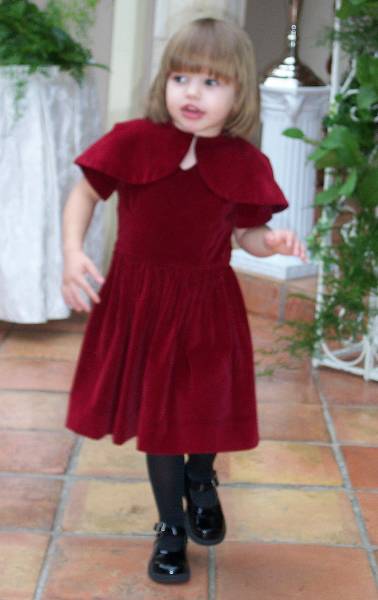 Annie had the best time when the dancing began!
Of course, it's really difficult to photograph a 3-year-old in motion.
(We need to find space for her to twirl and dance at home now.)

Annie tired herself out ... we put on her pj's at the party, and she fell fast asleep on the road home.
Wish we all could have put on pj's and slept all the way home!